The Garden That Doesn't Exist
Alto Piano is producing the new film documentary by Rä di Martino with the subject of Noa Karavan Cohen.
The Garden that Doesn't Exist wants to explore and recount the story and the world the novel by Giorgio Bassani talks about, digging into the many intertwining stories and links between the author's life, historical events and the characters and facts described in the book. Also by making it resonate with the imaginations of readers of yesterday and today, for whom the fictional space of the garden is so tangible that it becomes a physical space, which could actually exist.
The garden of the Finzi-Continis never existed. However, once upon a time there was a garden, which became a place of pilgrimage, a safe haven, thanks to the bestseller recounting the rise of fascism in Italy and the disappearance of the Finzi-Continis, a Jewish family from Ferrara. Reality, fiction, the documentary plays with History, the book and the characters from the novel.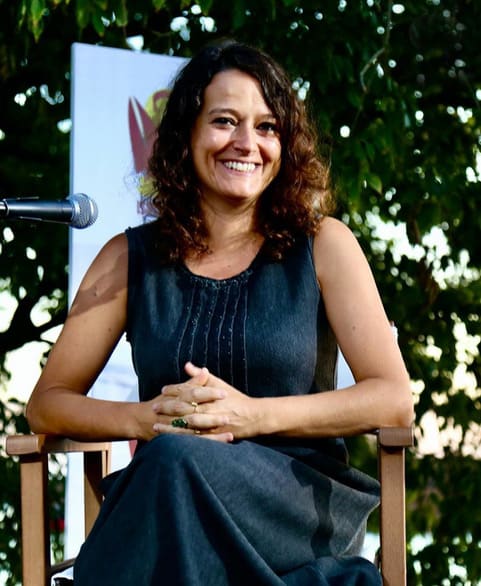 Rä di Martino (Rome, 1975) is a visual artist and film-maker.
She studied in London where she graduated with an MFA at the Slade School of Art and after spending a few years in New York she moved back to Italy.
Her practice explores the passage of time, as well as the discrepancies that differentiate epic narratives from lived experiences.